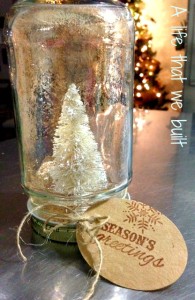 This will be the easiest project you will do this year! I had saved any glass jar I could, from pickles, grapefruit, spaghetti sauce and on and on to do this craft.You can take any glass jar you like (including ball jars) and make this craft in under 5 minutes. I ran my jars through the dishwasher to remove labels, or you can soak them in water and remove residue with goo gone.
This is an empty pickle jar: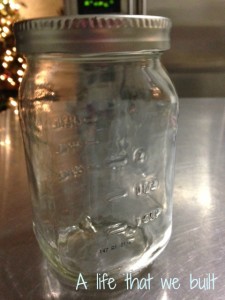 The things to put inside can vary based on your taste. I liked the mini evergreen trees I found at Joann Fabrics. At this time they are 60% off so they are under a dollar a piece. They come in white, light green and the dark green below.
You will also need extra fine glitter. The extra fine makes it stay on the sides of the glass a little bit, which looks nice. Comes in all kinds of colors, I choose white and gold.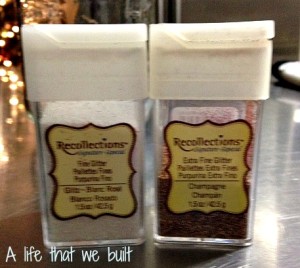 Now you just unscrew the glass jar lid and glue the tree to the bottom of the lid. I used super glue because it was handy and quick.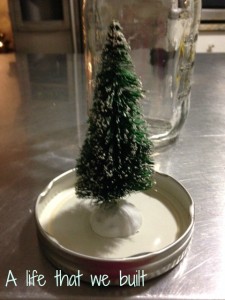 Then put about a tablespoon or two of glitter into your jar, ( I used gold glitter with white tree and white glitter with green trees). Screw on your lid with the tree and turn upside down.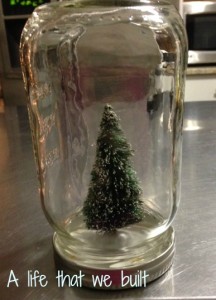 Hooray! You are complete! You just made re-purposed glass jar decorations! I added a bit of twine to mine at the bottom or you can use ribbon. I also liked the extra touch of the tags if you are giving them as gifts. You can use these anywhere in the house and because there is no water is very kid friendly to make for teacher gifts, grandparent gifts etc……