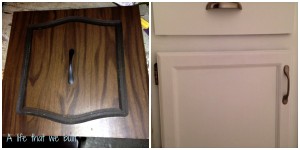 My mother downsized into a smaller house last year. The bathroom was very large for the size of the house, and housed an eight foot long vanity with double sinks. Although in good condition, the vanity was dated and she wanted me to "deal" with it without spending a ton of money. The vanity was very dark so we decided to paint it white and I agreed I would "deal" with the cabinet doors. Here is the original picture of the cabinet doors.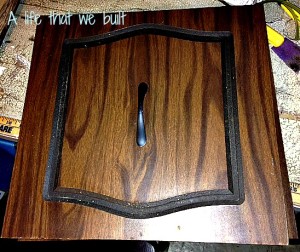 I would have to remove the hardware, and fill in the detail with wood putty. I practiced with a couple different kinds of wood putty but this was the easiest to work with and had a very smooth finish.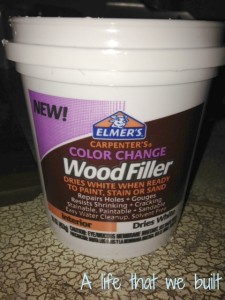 I started to fill in the detailed areas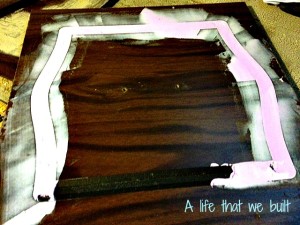 Depending on how deep your detailing is, you might need to do a couple layers. I only had to do one. Next a light sanding to the doors to make sure they are smooth. I also filled in the hardware holes in the middle because we will move the hardware to the side.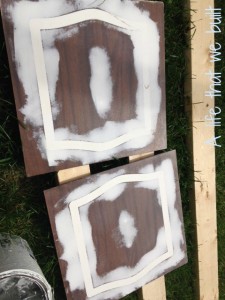 Once it is smooth, I painted a first coat onto the cabinet doors. I like to do this first before I am completely done because the paint will show any other imperfections that need to be filled. I let the paint dry and applied more wood filler to any needed areas and re-sanded lightly.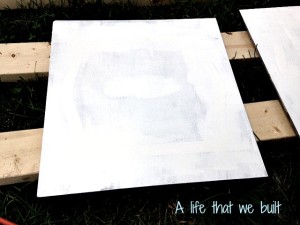 Next, I added some trim to the edges to make it look more like my mothers style. I cut the corners at a 45 degree angle.  You can choose any trim you want, there are many choices to copy a cabinet door of your liking.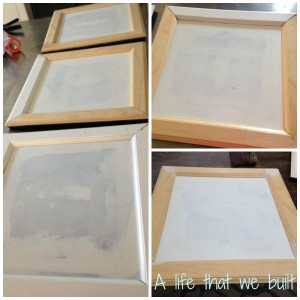 Then more paint. After the first coat, I filled in the edges of the trim with painters caulk if needed. Then waited until dry and painted some more. This took a couple coats of paint. When I was painting the doors, I also painted the cabinet base.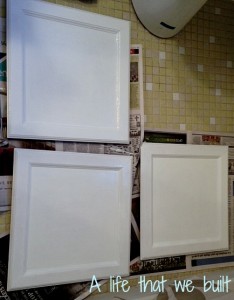 When all the painting was done, I attached some new hardware and put the doors back on the cabinet. This is the finished project.
As seen in the picture above, this is a very large vanity that would of cost more money than my mother wanted to spend to replace it. For under 60 dollars, This once dated vanity looks brand new. I do realize the countertops are yellow, we are working on the plans to redo that next!